Table of Contents: Press and Read What You Need!
If your company already has a WhatsApp Business API account and wants to get more out of this digital channel, it is time to activate the message templates in WhatsApp, an option that allows companies to send notifications to customers / prospects or «messages that can include appointment reminders, shipping information, troubleshooting or payment updates ", as described by Facebook on its business website.

Message templates must be previously approved by WhatsApp, as they must comply with the parameters set by WhatsApp and this is where many companies have the challenge.
What to do and what not to do when creating them? In this article we give you a guide to create message templates for WhatsApp.
How to create message templates for a WhatsApp Business account
The creation of message templates is done from the WhatsApp administrator, for this it is essential to have a Facebook Business Manager account.
When creating your template you must choose the category, that is, the type of template you want for your company. It can be: account update, alert update, appointment update, troubleshooting, payment update, personal finance update, reservation update, shipment update or ticket update.
On the other hand, it is necessary to put a descriptive name to the WhatsApp message template, yes, they only allow lowercase alphanumeric characters and underscores.
Choose the language you want pre-approved messages to display in. It is important to note that WhatsApp does not translate your message templates.
Don't forget to add a welcome message and include all the fields that WhatsApp Business requests here.
WhatsApp message template formats
To understand how message templates work exactly, it is important to distinguish the 2 types of messages that can be sent: session message and HSM WhatsApp templates.
1-WhatsApp session message
They are messages sent in response to a conversation initiated by the client. They can only be sent in the Customer Service Window open for 24 hours, after that period of time from the last message from the user, the session is closed. A paid message template must be sent to restart the conversation.
It should be noted that these types of messages are not subject to the content rules requested by WhatsApp. You can send text messages, gifs, pictures, videos, and even voice messages.
2-HSM WhatsApp Templates
These are the much-mentioned messages previously approved by the WhatsApp team. They are highly structured messages and if they do not meet all the requirements they will be rejected by WhatsApp.
Structured messages can be sent during or outside the 24-hour Customer Service Window, but they are not free, they have a shipping cost.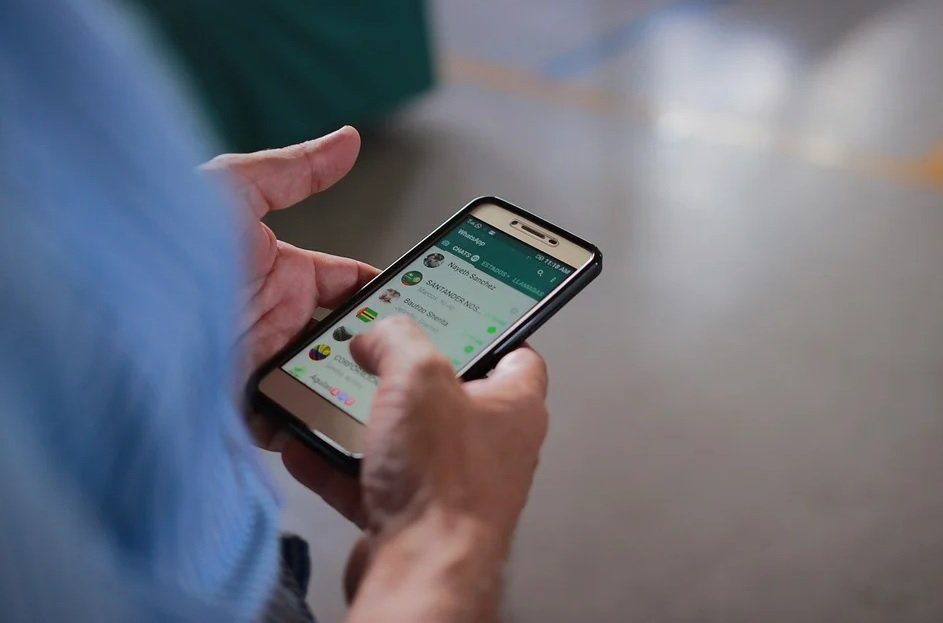 These messages can be used to send notifications to the client, for this it is necessary to have the explicit consent of the client (opt-in clients) to receive this type of messages. Here we give you ideas on how to get organic traffic and the consent of your customers on WhatsApp. These message templates are reusable message formats, meaning they can be sent over and over to your customers.
The template messages, although automated, can be customized using different variables.
Rules for message templates for WhatsApp
From the outset, it is important to be clear that the sending of promotional, advertising, marketing and sales-oriented messages are prohibited. WhatsApp has focused on providing the best possible experience to users, it does not want to generate spam or deception, that is why it is essential to take into account the following parameters to edit your WhatsApp message templates:
Spelling and grammar: WhatsApp will not support messages with spelling or grammar errors.
The selected language must match the content of the template, otherwise it will be rejected. WhatsApp does not do translations. If you include messages in another language, you must include your own translation.
The templates must contain the format requested by WhatsApp: letters, digits, special characters, emojis.
Do not use a URL shortener for links (bit.ly, tinyurl, or goo.gl). The domain of your business website URL should be used.
WhatsApp indicates that you can take a poll after an experience, but they do not support surveys to collect data. Games, contests or quizzes are also not allowed.
Reasons why message templates are rejected on WhatsApp
Message templates violate WhatsApp policy when they include the following:
WhatsApp message templates are rejected when they include descriptions, prices, fees, taxes and / or any required legal disclosure.
When users are asked for: payment card numbers, financial account numbers or other confidential identifiers.
WhatsApp message templates can be rejected for containing abusive content, which threatens users with taking legal action against them.
WhatsApp message templates are rejected when they contain spam or hoax content.
WhatsApp rejects message templates that include promotional content.
Another reason why message templates for WhatsApp are rejected is because they do not coincide with the selected label type or because they have an incorrect format.
Here you can read all the information provided by Facebook for WhatsApp template messages.
How to send message templates on WhatsApp
This depends on the way you and your company are working. That is, if within your business there is a person who manages your WhatsApp digital channel 100%, then they can do the management through the request form in Facebook Business Manager.
On the other hand, if your company has a provider that takes care of your digital channel, they usually take care of it.
WhatsApp message templates with ATOM
If your company uses a messaging CRM or automation service provider, such as ATOM, the process to create and send a message template in WhatsApp is easier, since we take care of the technical part and ensure that everything is required by WhatsApp.
To send your templates from ATOM you must:
Step 1:
From the ATOM technical support portal request a ticket.
Step 2:
Click on the Template Messages WhatsApp option on the left panel.
Step 3:
Then put the name that your company has chosen for the message template.
Step 4:
Add the content of the message that you want to be approved.
Step 5:
Press the «Send» button and wait around 24 hours to receive a response on the status of the template.
The ATOM technical team is in charge of making the request to WhatsApp and provides the corresponding follow-up so that the client can make use of the WhatsApp message template from ATOM.
Here you can contact the ATOM team for more information.