When the idea of using WhatsApp for sales, marketing or support arises in a company, many executives or managers automatically get the idea of WhatsApp Business App.

But in this article we will tell you why WhatsApp Business API is the best option and not WhatsApp Business App , especially if you are a large or medium-sized company.
WhatsApp Business App vs WhatsApp Business API
This may seem confusing, but we are in the thread to explain it to you as clearly as possible. As you read earlier, WhatsApp has two types of business services, WhatsApp Business App and WhatsApp Business API. Both have the function of helping brands communicate with their customers, but the functionality of each varies and it is key to understand it well to make a good investment in your company.
WhatsApp Business App is intended for small businesses and its main function is to communicate individually with customers.
Chat sales: keys to growing your business
Instead, WhatsApp Business API is for large brands (enterprise level) who need a complete business suite that integrates seamlessly with their other digital channels and data.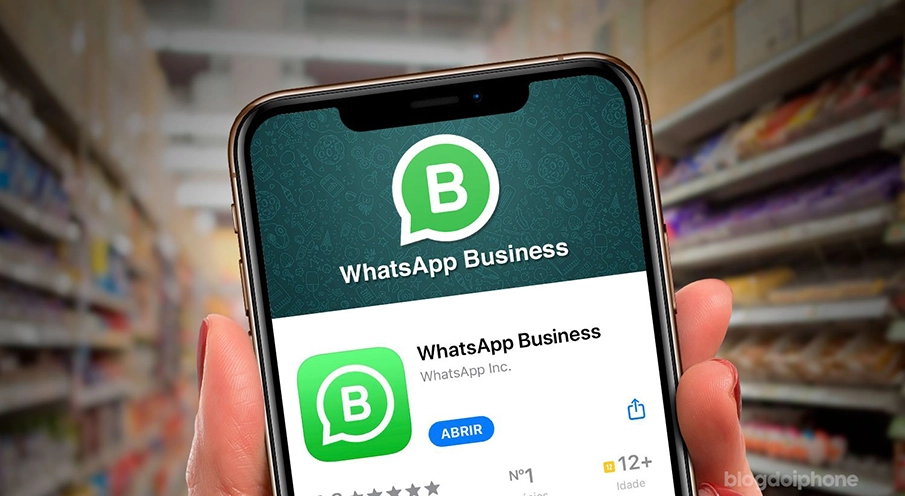 Limits of using WhatsApp Business App
From WhatsApp Business App, startups or small businesses can interact with their clients in a personal way. "It is simply a free downloadable mobile application. Anyone who owns their small business can download and use it. It is the perfect option for an SME that does not require complex processes ", says Serlic Ibarra, ATOM sales director.
The administration of this channel is limited in many respects, warns our sales director. Next we will tell you how WhatsApp Business works.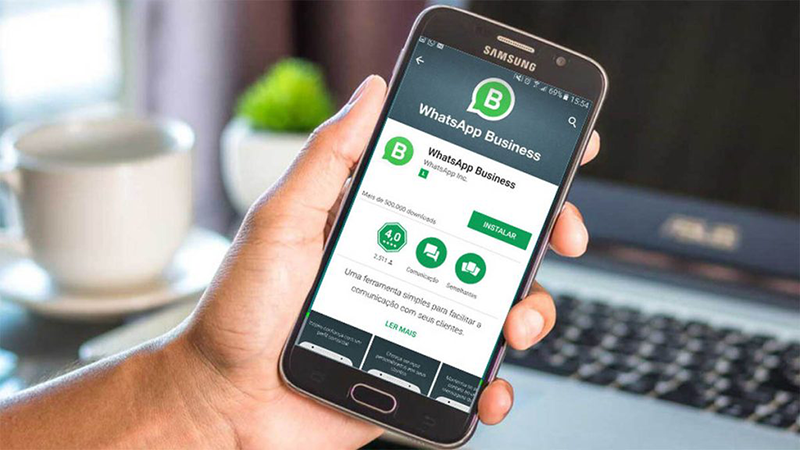 It also has limited message automation, it only supports setting a welcome message and / or business hours of the company, once the app sends that chat the administration must be done manually.
"On the other hand, WhatsApp Business App does not support integration, they are vital systems for managing clients in this way. It also does not allow visibility into customer management at scale ", adds Serlic Ibarra.
How to automate sales on WhatsApp
Our sales director mentions that the variable in response time is another aspect to limit the app, since «it depends on data from a mobile device or Wi-Fi» in order to function.
«And the main thing is that, there is no access to a report that allows to strategically evaluate the interactions between the brand and customers,» he says.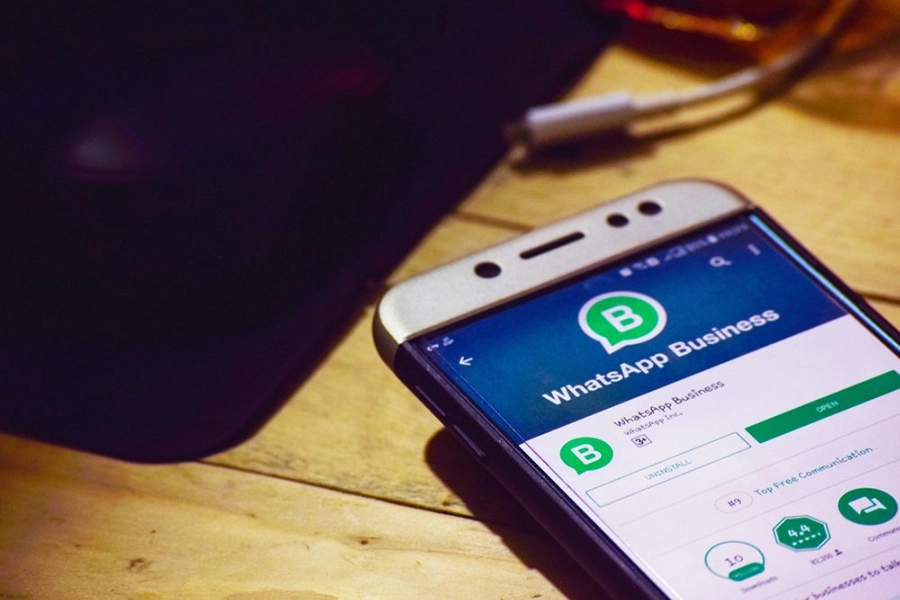 While it is true, large companies have opted for this option, «the result is very limited since it depends on an app and not on a system integrated into a mostly robust system», warns Ibarra. 
WhatsApp Business App is not designed for large companies or to meet a high demand for messages, so it is not the best option.
Let's talk about the WhatsApp Business API
«The WhatsApp Business API is a much more solid and robust offering aimed at mature and established companies,» says Serlic Ibarra. Unlike the app, this is the WhatsApp option for companies for various devices.
The WhatsApp API enables extensive integrations that help companies communicate with their customers on a large scale and throughout the consumer lifecycle.
Message templates for WhatsApp: what you can and cannot do when creating them
This is the WhatsApp option for medium and large companies as it allows them to sell more through WhatsApp, improve their support area, provide customer service through WhatsApp effectively and improve other areas of the company. The WhatsApp API is undoubtedly the choice of large companies that succeed in WhatsApp and provide their customers with the immediate and effective communication that they demand.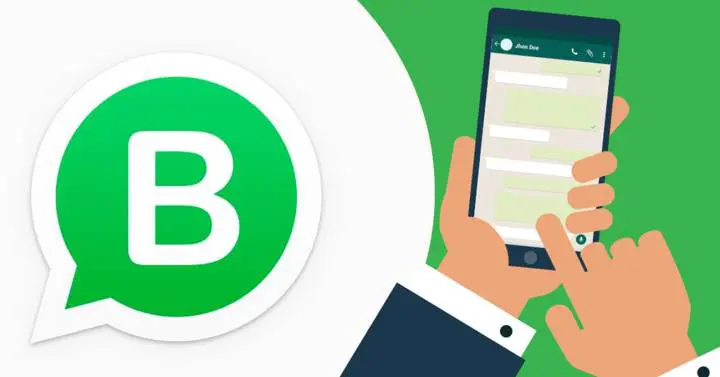 According to studies, more and more consumers prefer to be served by WhatsApp. 
«WhatsApp could rival that of email marketing for most brands,» our sales director considers. According to different investigations, WhatsApp has an open rate of 98%, while that of an email is 17-28%. 
«There are two main ways you can use the WhatsApp Business API to communicate with customers on a large scale,» announces Ibarra. 
How to generate traffic on WhatsApp
According to account, the first option is one-to-one conversations initiated by clients and, the second way is through notifications, that is, messages initiated by companies that can be sent at any time to clients who have chosen to participate through email, website, app or IVR. These notifications include things like delivery updates.
WhatsApp for companies, what is best for me?
At first glance this seems like an easy question to answer, but it is not. At least not if your company seeks to do business on WhatsApp in a correct way. 
"Most of the tips simply say that if you are a small 1-3 person operator, use the app. If there are more people in your company, use the API. But it is more complex than that ", says Serlic Ibarra.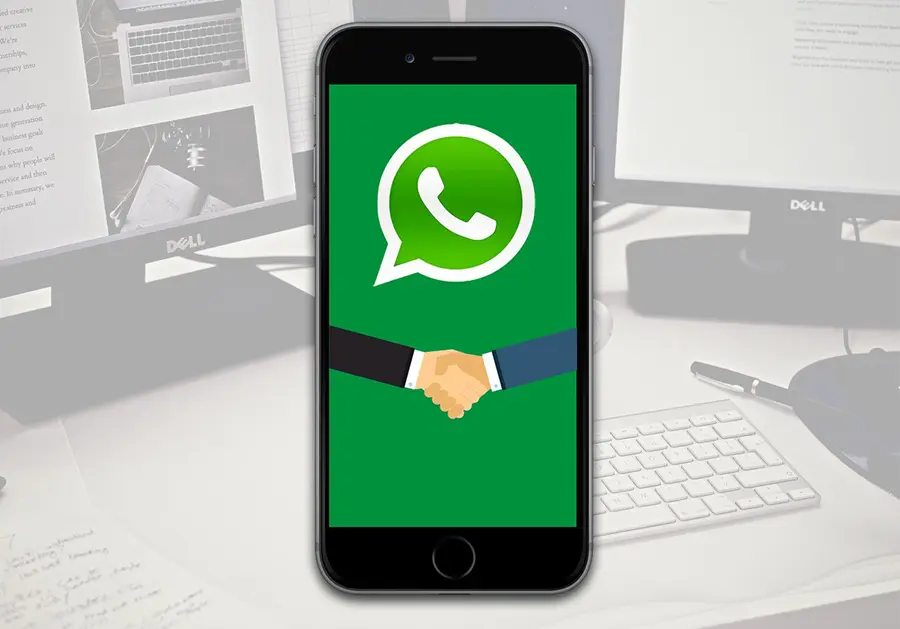 "The WhatsApp Business API does not come with a nice interface to display your data. It's just raw data. If the company chooses this option, it should be able to create a solution that allows it to understand this data (and obtain approval from WhatsApp), if it is not prepared, it has the facility to associate with a platform like ATOM that can transform this data into a report. readable and intelligent ", recommends Serlic Ibarra, ATOM sales director. 
With ATOM, your company can make a Multiagent WhatsApp possible, that is, a single WhatsApp line attended by several people at the same time from different computers. 
WhatsApp MultiAgent: advisors responding from several computers at the same time
The time and financial cost of the API are other factors to take into account when making a decision, since being a more complete service requires investment, there is no WhatsApp for companies free and with a level as complete as the one API. 
«WhatsApp API is not for small brands, since it requires a lot of work to integrate it really well through an authorized service such as ATOM,» says Ibarra.
In general terms, companies must ask themselves a series of questions in order to define what is right for their company, such as:
Once all these points have been evaluated, a better decision can be made. So, it is about conscientiously evaluating the viability and capacity to develop this type of projects in your company. Not so much of just consulting «How much does WhatsApp cost for companies?»
WhatsApp for companies: advantages of integrating Atom
WhatsApp can become one of the most important sales channels for companies, for this it requires interest, time and investment, this last aspect becomes more relevant when choosing a strategic ally such as Atom. 
Customer service through WhatsApp: the strategy to boost your channel
With our conversational platform, the WhatsApp channel can become a medium that offers more significant value than social media campaigns, telephone customer service or email marketing. With WhatsApp Business API plus ATOM, companies increase their sales and their levels of compliance. Also:
Not only that, the enormous strength that WhatsApp API acquires from the hand of ATOM revolutionizes and enhances the work style of the entire sales and customer service team of your company, since it allows:
Managing your sales service and assistance to your clients improves to extraordinary levels thanks to the integration of ATOM in WhatsApp. We do not say it, our clients confirm it here.
WhatsApp +  Artificial Intelligence + Atom
In addition to all the advantages of using WhatsApp to truly connect with your clients. It is important that you take into account the boost of Artificial Intelligence that is coming to help you improve the experience with your customers.
With Atom you can integrate Chat GPT to your company's WhatsApp and have much more fluid and pleasant conversations than with a chatbot that does not understand your customers' question.
Learn more about the implementation of WhatsApp with Artificial Intelligence in your company here.
Suscríbete y recibe artículos como este en tu email
También te puede interesar