Table of Contents: Press and Read What You Need!
It is no secret to anyone that WhatsApp has become a favorite application for customers, especially when it comes to connecting with a brand to purchase products or services of their choice.

But, the main challenge for any company is to get traffic on WhatsApp, that is, for users to write a message voluntarily. In this blogpost we share simple ways to generate traffic.

Whatsapp Business API

The first and most important thing is that your company has a WhatsApp business account with the API, which allows large and medium businesses to carry out integrations to enhance your digital channel. Here we explain in detail.

How to generate traffic to WhatsApp from a website

One of the easy ways to get traffic to WhatsApp is through your business website, where you can include buttons and widgets on your home page. Consumers usually come to this space in search of information about products or services.
According to a study by Deloitte, 80% of the people surveyed research the internet and the brand's website before buying. That is, the decision is influenced by the search for information that they carry out previously. So take advantage of this first contact with consumers from your website, to redirect them to WhatsApp.
The benefit of obtaining links from your website is that the user who will click has already obtained valuable information on your own website and the conversion rate is higher and of better quality.
-WhatsApp button on your website
The WhatsApp button is a resource that your company can integrate on its website. This button is accompanied by a call to action towards the WhatsApp API, through which the user or customer can click to start a direct conversation with your company.
If the user clicks the button from their mobile device, the conversation will be opened directly from the WhatsApp application. On the other hand, if you do it from a computer, it will be sent to the WhatsApp web.
-WhatsApp widget
Another option to generate traffic from your company's website is to integrate a chat widget with the WhatsApp API, from where visitors can start the conversation.
In order for the interaction between the widget and the user to be spontaneous, you can display the message «Chat with us» in a pop-up. Next, the client must register their contact information, which will be automatically uploaded to the ATOM messaging CRM to give it due follow-up, and followed by this, the WhatsApp application will open where the client can write directly to your company. If the user is from a computer, they will be redirected to WhatsApp Web.
How to generate links for WhatsApp from social networks
Now is the time to get the most out of your social networks and above all, to take advantage of the community of followers of your page and the investment that your company frequently makes in ads to get traffic to WhatsApp. There are at least 3 options to take advantage of social networks.
The best known options are direct messaging to WhatsApp. Another way is to create web traffic campaigns from Facebook to increase the arrival of users to the WhatsApp API.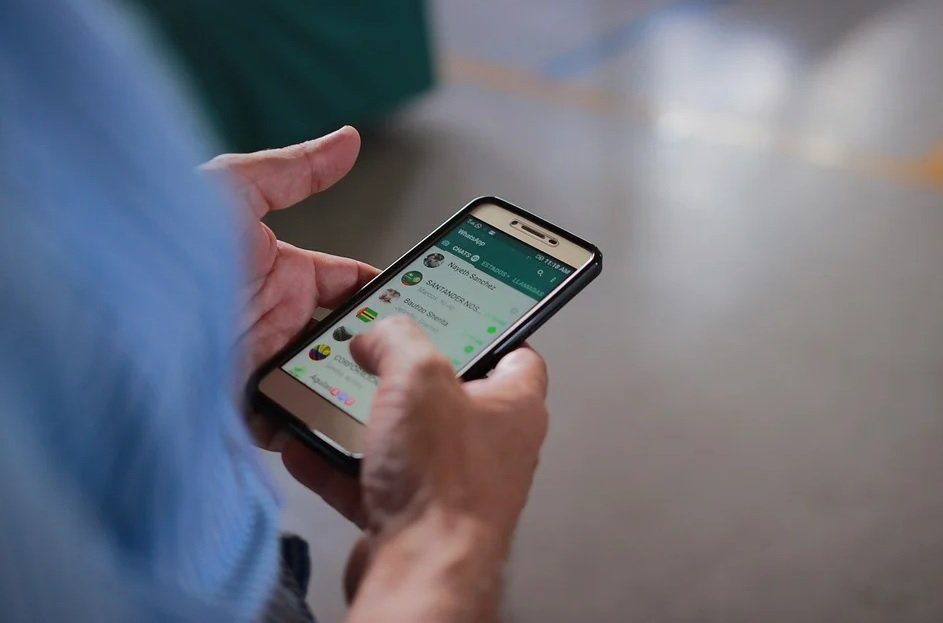 Another aspect to take into account is that Facebook enabled brands to organically add the WhatsApp button, once they previously configured their WhatsApp Business. Therefore, it is always important in the text of the publication to include a message that invites users to click on the button. Example: Click here to go to WhatsApp.
But well, then we share other options to generate traffic from social networks.
-Ads with URL to WhatsApp
A lot of investment and little conversion? Businesses often complain about this but there are practices that can be improved and make a difference. For example, make ads that have the url of the WhatsApp API instead of the number.
Brands usually make ads on social networks and directly place the digits of the WhatsApp number, this forces customers to register the number of your company on their mobile so they can send you a message. With our clients we have verified that the conversion rate is more effective when the link to WhatsApp is placed, as users go directly to the conversation without having to have the number saved in their contact book.
This type of campaign allows you to create a url with a personalized message and ready to send to your company, that is, the user should not write, just press the button to send the message.
This technique can be used throughout traffic campaigns, which in turn allows you to improve audiences and vary buttons.
Tips: these click traffic campaigns to the link should be segmented only for mobile phones.
-Conversion to a landing page with button / bot towards WhatsApp
Another option is to design a landing page or landing page with buttons configured to WhatsApp, for this it is key to configure the conversion pixel, as it will allow better visibility and monitoring of the leads that arrived on your page.
-Native button «Send message by WhatsApp»
By default, the Facebook and Instagram ads manager has the «Send message by WhatsApp» button, with which the user can go directly to a conversation in the application and connect with your company after clicking on the ad button.
This button is available in Message, Conversion, Traffic ad campaigns.
This campaign is represented because it has the WhatsApp button with the app's logo and the Facebook algorithm searches for people within the platform who have their WhatsApp account connected.
How to generate links to WhatsApp from email
From email you can also make creative options to increase traffic to WhatsApp. Here are some ways.
-Sign with url to WhatsApp
Do you usually put the WhatsApp business number in the email signature? Well! But you can add a url that invites your readers to contact your company by WhatsApp, this way is more effective to get traffic because you will not have to force people to register the number on their mobile, they go directly to the conversation.
-Banner or image with link to WhatsApp
From the email you can also include an image or banner below the signature that invites users to contact your company directly on WhatsApp.
ATOM, the match to succeed on WhatsApp
All these options to attract traffic to WhatsApp have a better conversion by working in an integrated way with ATOM, our conversational platform that allows large and medium-sized companies to manage all WhatsApp or Facebook Messenger conversations in a single intelligent platform, increase their sales from their digital channels, improve the level of contact with leads and raise the level of customer service through messaging.
Find out how ATOM can boost your WhatsApp channel here.